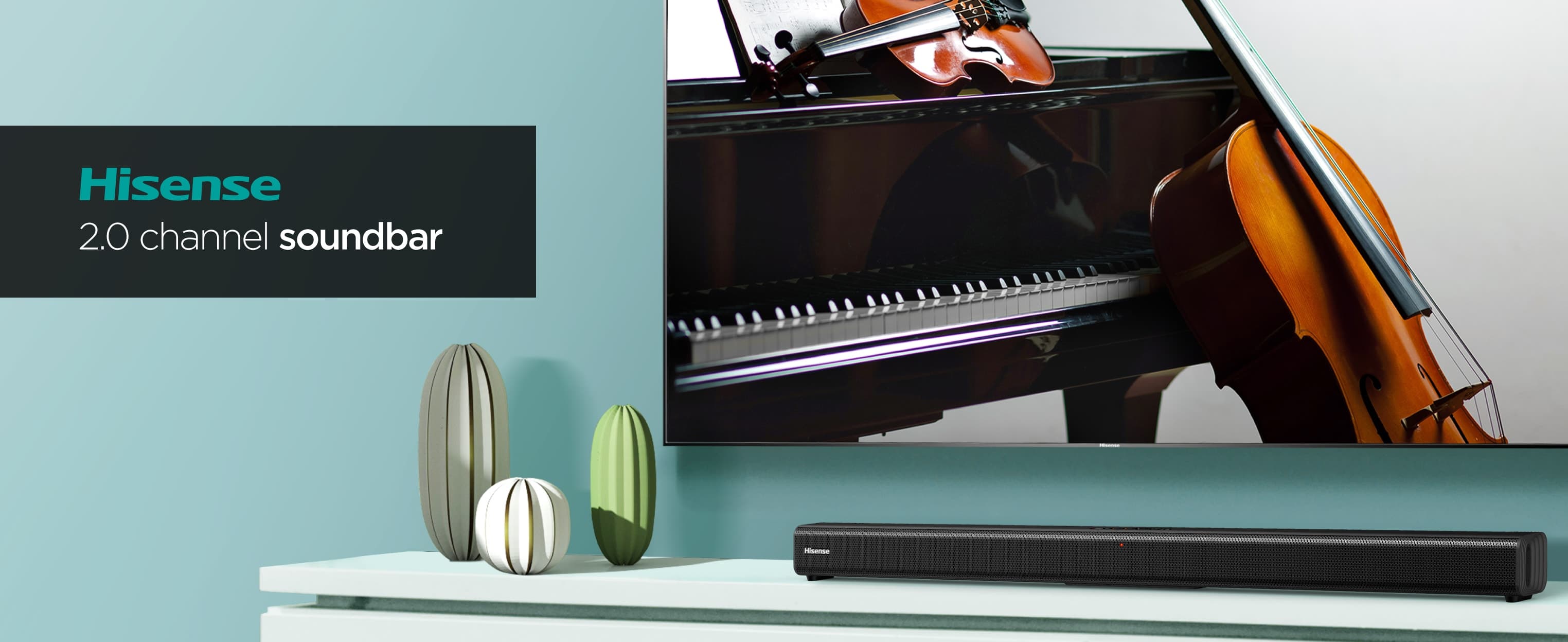 Enjoy Better TV Sound
Thanks to two built-in full range 60Watts speakers and compact design, the Hisense Soundbar instantly upgrades your TV sound experience and is perfect pairing with TVs in your home.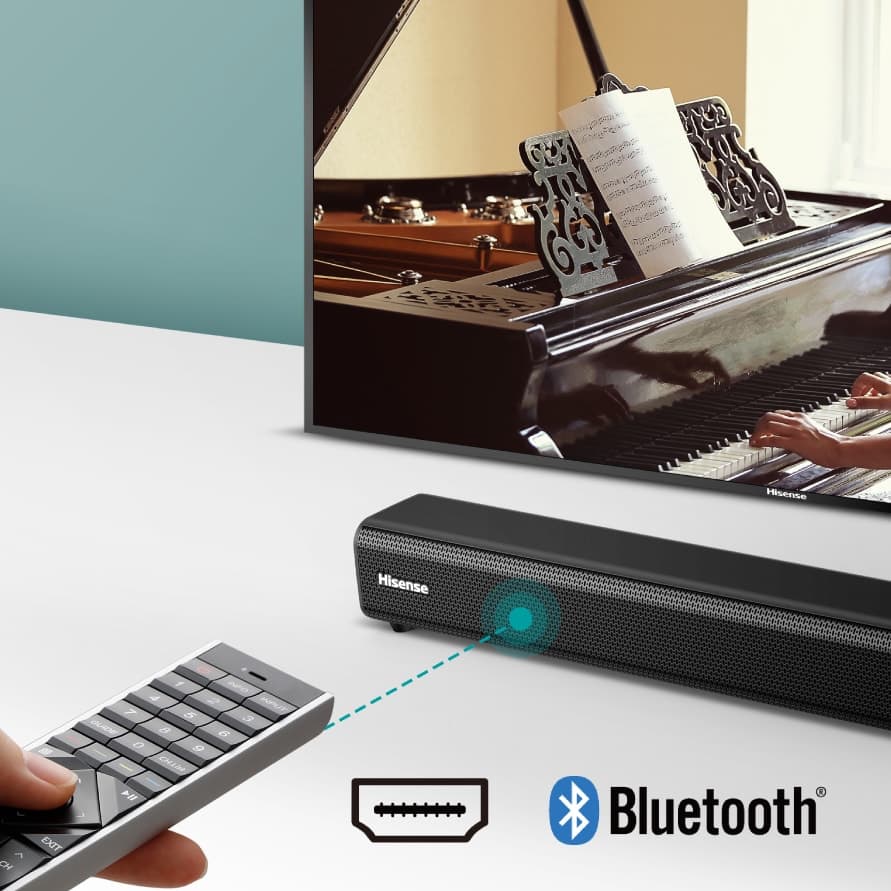 EasyConnectivity
With HDMI OUT (ARC), the Hisense Soundbar can connect to your TVs through one single HDMI cable, and also connect wirelessly via Bluetooth. You can control both with one remote.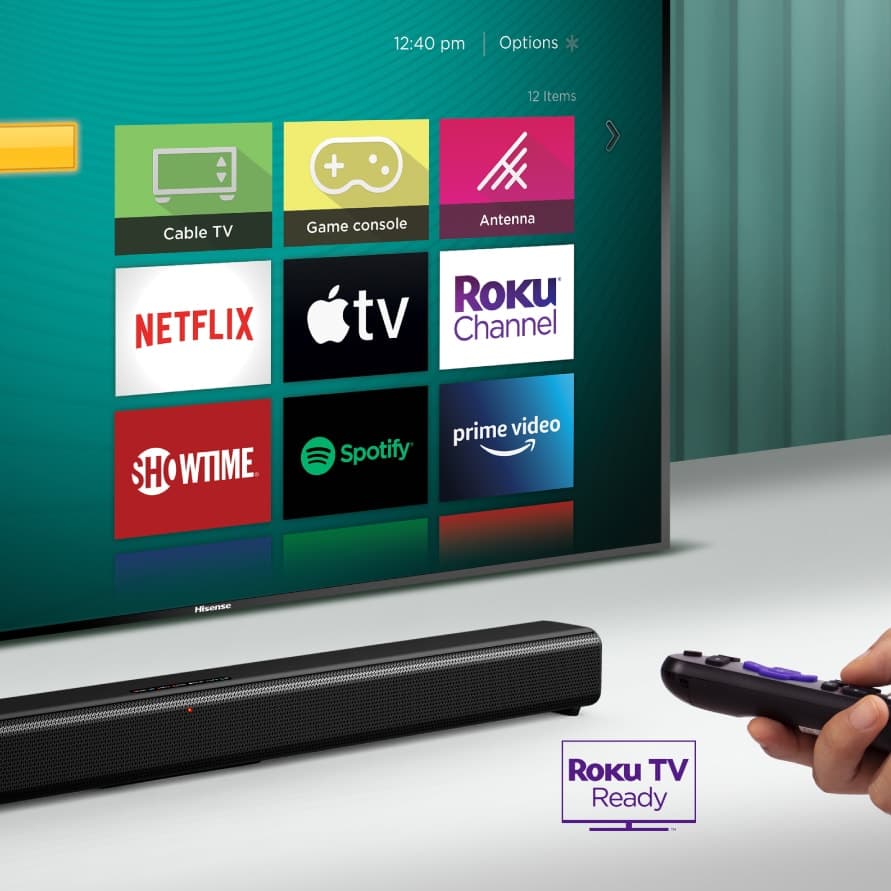 Roku TV Ready
The HS205 is Roku TV Ready™ certified and verified to work seamlessly with your Roku TV™. That means you'll enjoy smooth setup, easy access to sound settings, and compatibility with any Roku® remote.
Roku, Roku TV, Roku TV Ready and the Roku TV Ready logo are trademarks of Roku, Inc.