Home cinéma Woofer Philips 50 W FM tuner Bluetooth Convertible Soundbar
MMS4200/94
Music, Movie & Entertainment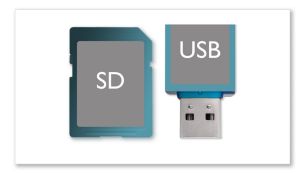 USB and SD card slots for photos and music playback
Thanks to the complete file transferability, you can easily enjoy the convenience and fun of accessing more music and photos via the USB and SD card slots.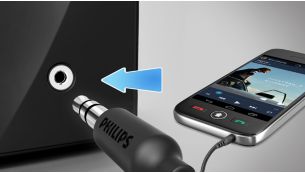 Audio-in for easy portable music playback
Make one easy connection and enjoy all your music from portable devices and computers. Simply plug your device to the AUDIO-IN (3.5 mm) port on your Philips set. With computers, the connection is typically made from the headset output. Once linked, you can enjoy your entire music collection directly, on a set of superior speakers. Philips simply delivers better sound.

50W RMS total output power
This Philips speaker has 50W RMS total output power. RMS refers to Root Mean Square which is a typical measurement of audio power, or rather, the electrical power transferred from an audio amplifier to a loudspeaker, which is measured in watts. The amount of electrical power delivered to the loudspeaker and its sensitivity determines the sound power that is generated. The higher the wattage, the better the sound power emitted by the speaker.
FM tuner for radio enjoyment
The built-in FM tuner lets you enjoy your favorite songs or news from your radio station every day. Simply tune into the station that you want to listen.
Rich bass
This Philips PC speaker provides good sound quality with a rich bass experience from a loudspeaker box system.
Technical Specifications
Loudspeakers

Subwoofer driver

5″

Speaker driver

3″

Connectivity

USB

Yes

Accessories

Included accessories

Remote control

User Manual

Warranty Card

2 RCA to stereo-1 no. cable

Dimensions

Satellite

W94.6 * H434.8 * D84.3

Subwoofer

W170 *H295**D330

Packaging dimensions (WxDxH)

475 * 222* 445

Audio system

Output power in total

50W

Speaker output power

2 x 12.5  W

Subwoofer output power

20  W

Tuner/Reception/Transmission

Tuner bands

FM
What's in the box?
Other items in the box
Remote control

User Manual

Warranty Card

2 RCA to stereo-1 no. cable